I'm often asked this question…
How is it that some people who are faced with challenges move through them and grow and thrive.  And then there are others who are faced with challenges and they let the challenges destroy them.
Working with many clients over the last 20 years and studying the most current research on neuroscience, how the brain works, there is only one conclusion I can draw.  It depends on what you focus on.  You may think, well that's easy for you to say but……..
I too have had my challenges, so I appreciate how if feels when you find yourself in scary, uncomfortable situations.  I was a single mom when my daughter was 6 months old and my son was 3 years and I had breast cancer twice, to name a few. But I knew I had to rise above these situations in order to move forward.
I've been asked many times how I was able to do that and create a happy, fulfilling and successful life.
It wasn't easy, but it was simple.  Here are a few things that will support you in living the life you want.
You have to be clear about what you want your life to look like.  What experiences do you want to have in all areas of your life.
You have to take full responsibility for your life.  This is not about blaming yourself, it's about recognizing you have the strength and power to create the life you want.
You have to be willing to do what it takes.  You have to make changing your life a priority.  You have to have a deep desire to create the life you want.
You have to know who you are at the core.  What are the qualities and characteristics that are your true essence and then make decisions based on your core identity.
You have to remove any internal obstacles such as negative emotions and limiting beliefs that are stopping you from living the life you want.  You have to do the inner work so you can create your outer world the way you want.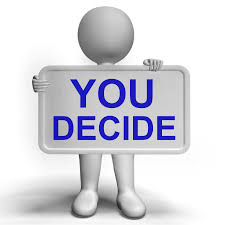 I was fortunate enough to be introduced to NLP (Neuro Linguistic Programming), which gave me the tools to change my life.   This is why I love sharing this with others.   If this inspires you to change your life please contact me about my NLP Practitioner and Master Practitioner Certification and Identity By Design Workshop.
Lynn Robinson
NLP Master Trainer, Coach, Consultant, Author
https://TheRobinsonGroup.ca