Discover your true identity

At this point in time, there are many people who have lost their sense of self, they have lost their direction and are asking the question "who am I" and "where do I go from here".

Life has a way of throwing us a curve ball when we least expect it. Some of the natural processes of life can cause us to feel lost and questioning our sense of self. Some of these times are when our children leave home, we get divorced, we retire, change careers, are made redundant, or even the joy of starting a family. It's almost as if people have lost their identity and direction because of these changes.

​

 
Identity is a critical part of why people feel lost and have no sense of direction. Because of this, discovering who you are at the core becomes the most important step in regaining your sense of self.

Our Identity by Design program helps you to discover your true identity and how to carry this forward into your life, helping you adjust to whatever situation you are faced with, as you move forward.

On this 1 day course, you will learn how to:

Recognise the difference between Identity and roles
Redefine Identity
Recognise the difference between goals vs experience
Apply the 5 steps to keep you moving forward
Learn from your past
Design your Core Identity
Integrate this into all areas of your life
Apply new strategies to move through change with grace and confidence

If you find yourself at a place of change in your life, or asking the questions "who am I" or "where do I go from here", we would love you to join us!

What others think of the course:

"Fantastic day of inspiring training!"

"Absolutely amazing day, thank you Emma and Lynn for creating such a thought provoking and life changing course, and everyone who attended for being so lovely."

"Today was fabulous – delighted to be a part of it!"

"An amazing day. Thank you."

Thanks Gavin Perrett for coming to our Identity By Design course yesterday… So pleased you enjoyed it xx #IdentityByDesign #NLP #NLPTraining #NLPEssex #greatness #neurolinguisticprogramming #NLPRocks #NLPLife

Posted by Emma McNally on Thursday, May 16, 2019

Thank you Jane Iskander for coming yesterday to our Identity By Design course and for your lovely video. #NLP #NLPWorks #NLPTraining #NLPBusiness #nlprocks #IdentityByDesign

Posted by Emma McNally on Thursday, May 16, 2019

​Invest in yourself. Register today using the booking form below.

 
Date: July 13, 2019
Location: Vancouver, Canada
Your Presenter: Lynn Robinson
Your Investment: $250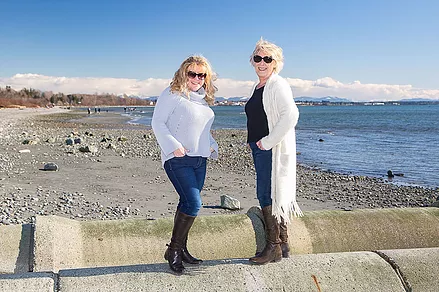 This program is an International Collaboration between Lynn Robinson, The Robinson Group, Canada and Emma McNally, Achieve Your Greatness, UK.